Okay maybe its a bit early to call the host of the acclaimed Food Network programbut the Calgary Stampeders have recently launched a host of new mouthwatering options in their food truck section.
The north end zone of McMahon Stadium has been expanded to feature a host of foot trucks, including one named after Calgary Stampeders head coach John Hufnagel.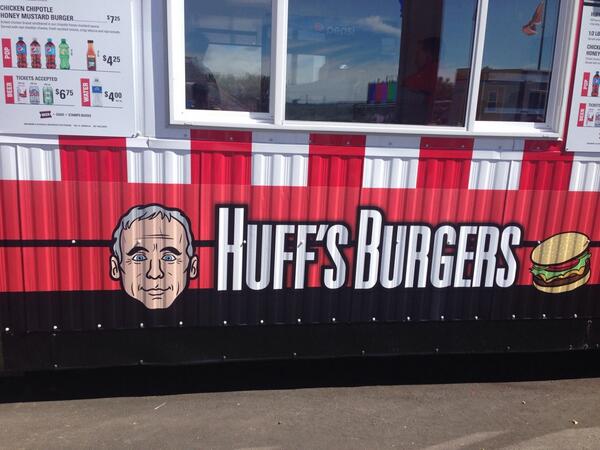 We sent our Calgary correspondent Geoff Crane over to grab a few snapshots of the new tasty treats.

Need more information on how you can make your mouth water at McMahon? Click here for video.
Getting back to Huff's Burger, he isn't even the first sports figure in Calgary to lay claim to a barbecue staple.  Let's not forget current Calgary Flames and former Toronto Maple Leafs General Manager Brian Burke's setup at the Air Canada Centre, entitled Burkie's DogHouse.